Contact
ISSA CZECH s.r.o.
Hrušovská 3203/13
702 00, Moravská Ostrava a Přívoz
Czech Republic
E-mail: issa@issa.cz
https://www.issa.cz
Tel.: +420 553 810 340
+420 553 810 341
+420 553 810 342
+420 553 810 344
Registered in the Commercial Register kept by the Regional Court in Ostrava, Section C, insert 16351
Date of registration: September 26th, 1997
Headquarters
On Hrušovská Street, opposite the dominant building PARK CENTRUM. Entrance to the ATA OFFICE Center. Detour of the building from the right to the rear building. The ISSA headquarters is located on the 2nd floor.

Arrival by car
Motorway D1, exit number 361. Direction Centrum.
At the 1st traffic light, turn right. Further along the tram tracks through the underpass and further. After the tram tracks cross at an angle, turn left onto Muglinovská Street at the 2nd traffic light. Right behind the gas station turn right onto Hrušovská Street.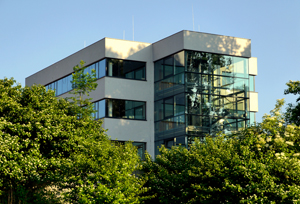 Billing information
Identification number: 25381920
Tax number: CZ25381920
Bank CZK:
Komerční banka
Account number: 19-7879360227 / 0100
SWIFT: KOMBCZPPXXX
IBAN: CZ1801000000197879360227
Bank EUR:
Fio banka
Account number: 2901791603 / 2010
SWIFT: FIOBCZPPXXX
IBAN: CZ3020100000002901791603